A1 Appliance Repair Tulsa
A1 Appliance Service is a family-owned and operated company that has been serving the Tulsa area since the 1980's. A1 Appliance provides our customers with unparalleled service and support with over 25 years service experience. We have grown to be one of the most respected appliance companies in the Tulsa area.
Our mission is to provide each customer with assurance, that the services they receive far outweigh their investment and that the services we provide are (1) done right the first time and (2) that they are superior to our competition. We measure our service success by customer satisfaction. We know we must earn customer loyalty by bringing you the best possible service at the best possible price.

Whether you need repairs on your refrigerator, washer, dryer, dishwasher or any other home appliance, A1 Appliance's team of certified repair specialists are here to fill your needs. Our technicians are factory trained to help you with preventive maintenance and repairs.

Our friendly office staff is here to provide you quickly and efficiently with any services you require. Satisfied customers are our number one goal.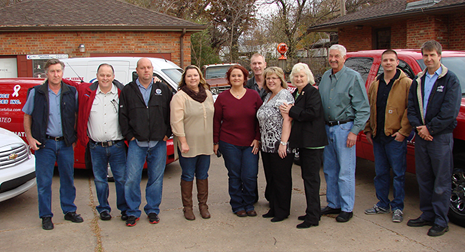 Meet The Team
Sherril Brandon, originally from Birmingham Alabama, moved to Tulsa in 1976 with her two teenage sons. She fell in love with Tulsa and Lindell Brandon. Lindell is a Tulsa native who grew up working in his parent's family business, Brandon's Auction. They married in 1983.
 
2013 marks Sherril and Lindell's 30th wedding anniversary. They have been in the appliance sales and service business for most of their 30 years together. This is truly a family business as both sons James and Kenny and oldest grandson, David, have all worked for the company doing service work, making deliveries and shop repairs. 
 
Sherril and Lindell run their family business on the foundation of treating others fairly, doing the right thing at all times and following the golden rule.
 
"We really believe the reason for our success comes down to treating our customers and our employees how we would like to be treated." – Sherril Brandon, Owner A-1 Appliance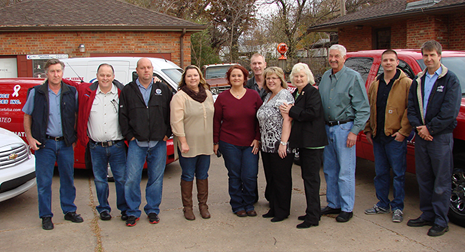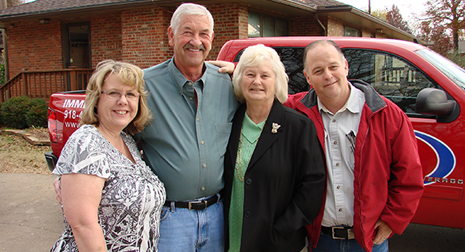 Contact us to schedule an appointment now!